Family staycation ideas for 2023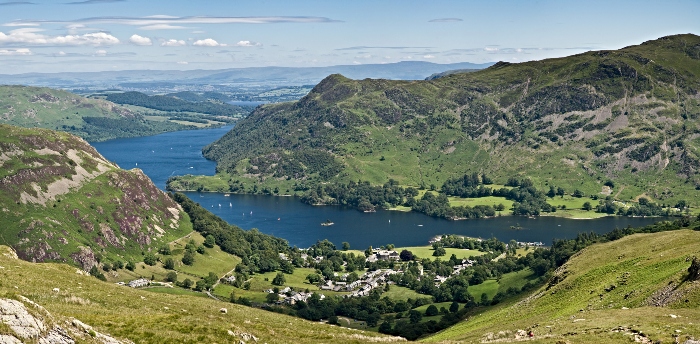 The staycation has been enjoying a renaissance of sorts in recent years, as families continue to reject the complicated and costly prospect of international travel.
With costs on the rise in general, a domestic holiday is a great way to bring holiday expenditure down without compromising on the wonders of a family holiday together.
But where are the best places to visit as a family?
Lundy Island
Lundy Island is perhaps the most unassuming place on this list, but no less amazing an opportunity to enjoy some quality time with your closest loved ones.
Lundy Island is a tiny island off the coast of Devon, way out in the Bristol Channel.
It really is miniscule – spanning three miles in length and less than a mile in width – and best suited for a day trip or overnight stay for that reason – but what it does offer could be formative for your kids.
Lundy Island is a nature reserve with its own lighthouses and tavern, and home to stunning birdlife.
Butlins
Butlins is a quintessentially family-friendly holiday option, that well and truly has something for everyone.
There are three locations across the English coast, from Somerset and Bognor Regis in the south to Skegness in the north – coastal locations all, making for the perfect summer break location.
Butlins is also a fantastic choice with regard to cost, being both easily accessible and easily affordable a getaway.
Not only this, but Butlins frequently partner with other organisations to offer discounts and deals of all kinds.
butlins-19″>If you work in the NHS, you might be able to save some money on your family trip with a Butlins NHS discount.
You might even get a significant discount through a voucher website or app platform.
The Lake District
The Lake District is one of the more majestically beautiful national parks in the UK – and indeed the largest, spanning as it does nearly 1500 square miles of incredible wilderness in Cumbria.
It is a national park defined by its glacier lakes, carved out of mountain terrain millions of years ago and forming a beautiful water-pocked vista today.
Its vast size means it contains multitudes, from peaceful camping spots to thriving villages and towns.
In terms of the latter, Keswick is a surprisingly fun destination for all the family; even the pencil museum has something to offer the little ones, even it does seem a little dry on the outside!
The Hebrides
The Hebrides are the various islands that stipple Scotland's western coast, split into Inner and Outer according to their position in relation to the mainland coast.
These islands can stand on their own merits as holiday destinations, but together form a formidable tour of Scotland's best.
The adults will enjoy the award-winning whiskies of Islay and Jura, while the children will find great delight in the palaeolithic ruins that dot the isles.
(pic Lake District by Diliff under creative commons)
Related Posts