Gripping adventure tale brings the nightmare of war to life
Book critics Cameron Woodhead and Fiona Capp cast their eyes over recent non-fiction and fiction releases. Here are their reviews.
Fiction pick of the week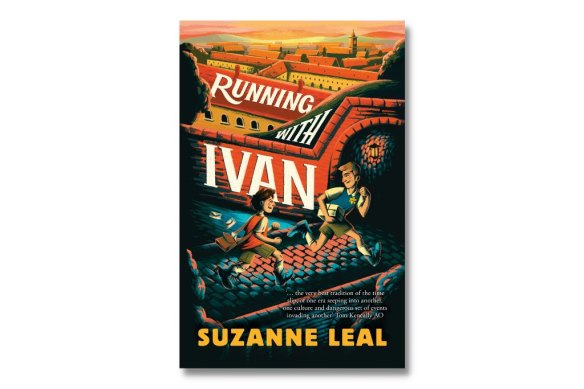 Running with Ivan
Suzanne Leal, Angus & Robertson, $17.99
Suzanne Leal's debut children's book is a time-slip novel. It's as fully imagined an adventure as Ruth Park's Playing Beatie Bow, with the same timeless potential.
Thirteen-year-old Leo wants to be anywhere but home. His mother died two years back, his dad remarried, and he's been forced to share a room with his bullying stepbrother, Cooper. When he discovers an old music box and plays it, Leo shifts back in time to Prague on the cusp of World War II – a period he's studying in history class. He makes a new friend, Ivan, but is soon returned to his own timeline and its miseries. Desperate to go back, Leo tries the box again and finds the Czech capital under Nazi occupation. In mortal danger, Ivan and Leo must find a way to escape with their lives.
Running with Ivan is suspenseful and involving children's literature that vividly imagines the nightmare of history, while remaining sensitive to the age of its readership.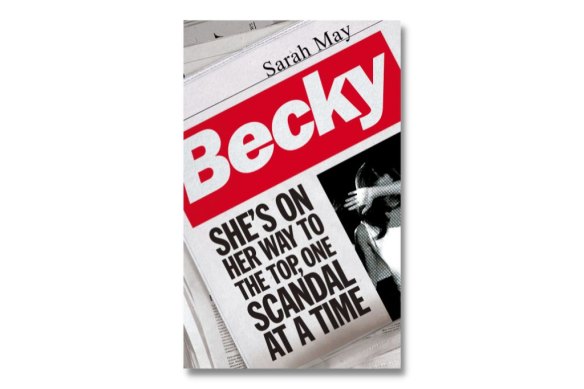 Becky
Sarah May, Picador, $34.99
Updating Thackeray's Vanity Fair to the 1990s, Sarah May has twisted one of literature's most defiant characters into something depressingly familiar. You'll recognise this Becky Sharp from life – she appears partly based on Rebekah Brooks, the tabloid editor involved in Britain's notorious phone-hacking scandal (now CEO of News UK).
This self-loathing, fearful Becky lifts herself out of poverty through a gift for manipulation. She fights her way to the top of the media ladder with ruthless guile, caring little about those she destroys on the way, with an inevitable comeuppance. Unlike the original, you won't be barracking for this Becky Sharp to succeed in a world stacked against her. She's uncomfortably numb, lacking the allure and warmth of Thackeray's schemer.
Both characters are technically "bad", but as Wilde noted, "It is absurd to divide people into good and bad. They're either charming or tedious." On that score, Vanity Fair and Becky are chalk and cheese.
The Heroines
Laura Shepperson, Little, Brown, $32.99
Ancient Greek myths often jar with contemporary experience, particularly gendered experience. Family annihilation is usually committed by men, for instance, but Medea is a woman. Phaedra is even more problematic from a feminist perspective – the Cretan princess sexually harasses her stepson, then concocts a false rape accusation when he spurns her incestuous obsession.
Laura Shepperson's feminist retelling has some sharp ideas that lay bare the oppression of women, most intriguingly, through a disapproving chorus of other women. The story has hidden layers of sexual violence and draws in other aspects of the myth: Phaedra's brother the Minotaur, and her sister Ariadne, among them.
Unfortunately, the author's inspiration isn't matched by literary craft. The flurry of briefly sketched, first-person perspectives don't suit the novelistic form; The Heroines might have been better as drama.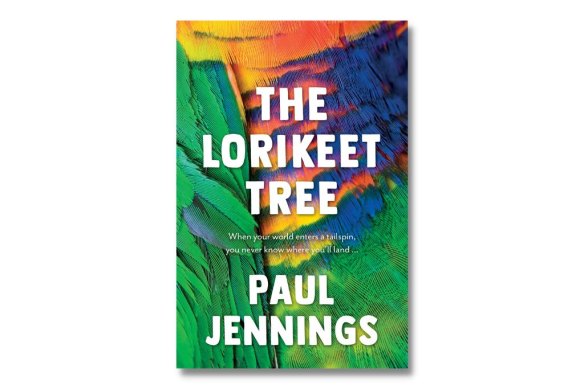 The Lorikeet Tree
Paul Jennings, Allen & Unwin, $19.99
Children's author Paul Jennings needs no introduction. Like many kids growing up in the '80s, I devoured his quirk-filled books (though I'd outgrown Round the Twist by the time it appeared on TV).
The Lorikeet Tree is very different in tone from Jennings' typical work. It's a poignant, spare, painfully astute novel about a family facing a traumatic event. When twins Emily and Alex learn that their dad has been diagnosed with a terminal illness, they must confront the senseless unfairness of their imminent loss. Alex doesn't cope, and Emily must look out for him in challenging circumstances. Tellingly, the twins live near a delicate reforestation project in rural Australia, a symbol of the fragility of life and the promise of renewal.
Jennings is a past-master of kids' lit, and The Lorikeet Tree delivers unusual depth of character and emotion through simple (though never simplistic) storytelling.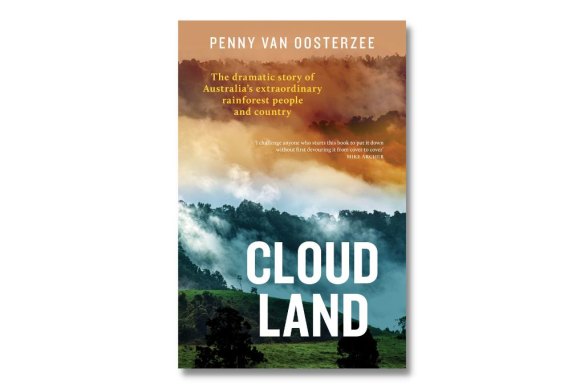 Cloud Land
Penny van Oosterzee, Allen & Unwin, $34.99
In this kaleidoscopic work that shifts between memoir, prehistory, the natural sciences, cosmology and human history, scientist Penny van Oosterzee tells the epic story of the wet tropics of Australia through the fate of the land she inhabits in the Atherton Tablelands.
As she works to regenerate the forests and walks the old Aboriginal footpaths, she reflects on the aeons that have shaped this part of the world – the geological upheavals, the rise of animal and plant life, the extinction events, the devastating arrival of European settlers and their impact on the Indigenous peoples.
A tale on this scale could easily have become unwieldy, but by rooting it in her own connection with the land, van Oosterzee provides a personal thread for the reader to follow as she time travels and traces "this infinitely intricate system that is always shifting and evolving".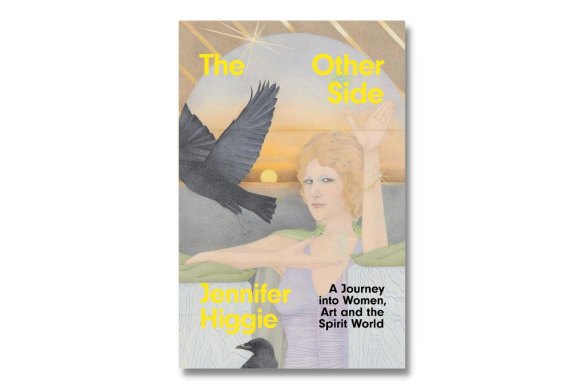 The Other Side
Jennifer Higgie, Weidenfeld & Nicolson, $34.99
In 1911, Wassily Kandinsky – the self-proclaimed originator of abstract art – wrote that a "true work of art" was a "mysterious and mystical creation". While he and his other male practitioners of abstraction openly explored the ineffable, female artists who did so risked being dismissed as cranks or outliers, says Jennifer Higgie. This was one of the reasons why artists such as Georgiana Houghton and Hilma af Klint, whose abstract works preceded Kandinksy's, were overlooked for so long.
Drawing on her own experience as an artist and art historian, Higgie explores how women artists' connection with the otherworldly and preternatural offered them a creative domain free from male control and criticism. While her tendency to conflate spirituality with spiritualism might be quibbled with, Higgie's instinct for the human need to go to the heart of life's mystery – that vast penumbra beyond the rational and the known – makes for a rewarding and invigorating read.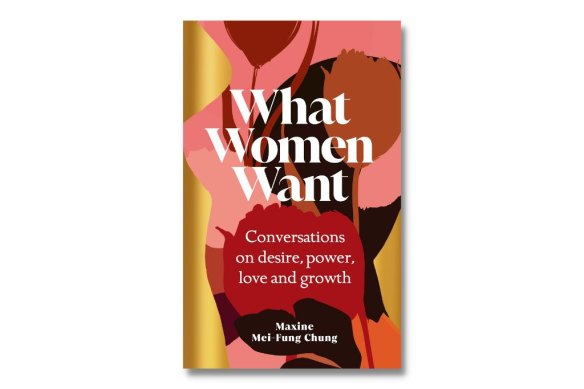 What Women Want
Maxine Mei-Fung Chung, Hutchinson Heinemann, $35
It says much about Freud and the attitudes of his time that after 30 years of research, he'd never been able to answer the question: What does a woman want?
Women are not a mystery, argues psychotherapist Maxine Mei-Fung. It was patriarchy that rendered their desires opaque, forbidden and shameful. Chung presents the case studies of seven of her patients as they grapple with their wants and needs through the subtle process of the talking cure. Each holds the drama of a short story where analyst and analysand engage in the sometimes gentle, sometimes confronting dance of loosening the grip of the past and freeing the women in question from fear – the fear of being unloveable, abandoned, abused, manipulated.
Chung's own moments of vulnerability and self-interrogation add a further dimension of emotional tension and honesty to these deftly written tales.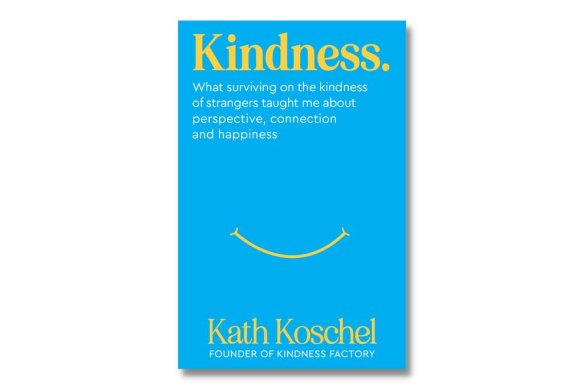 Kindness
Kath Koschel, Allen & Unwin, $32.99
As a child, Kath Koschel hung a quote above her bed: "The world is changed by your example, not by your opinion." This conviction was to be put to the test in ways she could not have imagined when, in her twenties, her promising cricket career was cut short by injury, she broke her back in a cycling accident and lost the love of her life.
Loading
Koschel realised that practising kindness was not only the key to her recovery but to the well-being of the community, the country, the planet. So, she took to the road with nothing but the clothes she was wearing and her mobile phone and, like a medieval monk, put her faith in the kindness and support of strangers. Everywhere she went she was welcomed and taken in by people of diverse backgrounds, whose suffering often outstripped her own.
It would take a very hard and cynical heart not to be moved by this young woman's bold experiment in spreading the contagion of kindness.
The Booklist is a weekly newsletter for book lovers from books editor Jason Steger. Get it delivered every Friday.
Related Posts