'I don't want a father': Two daughters in China disappointed by dad hiding in car boot to surprise them after work trip instead of giving gifts
A story about two little girls crying after discovering their father in the boot of the family car instead of presents has delighted social media users in China.
The unnamed girls, from Shandong province in eastern China, were left disappointed when they discovered there were no gifts from their father other than himself hiding in the boot of his car. The children were expecting to receive presents on their father's return from a five-day business trip, Star Video reported.
ALSO READ: 'So scary!': Seven million in China stunned by video of online game-addicted son threatening father with meat cleaver over mobile phone confiscation
In a video posted with the story, the two girls are standing expectantly next to their father's car with their eyes closed as they wait for their mother to open the boot.
"Please get ready," the mother said in the video.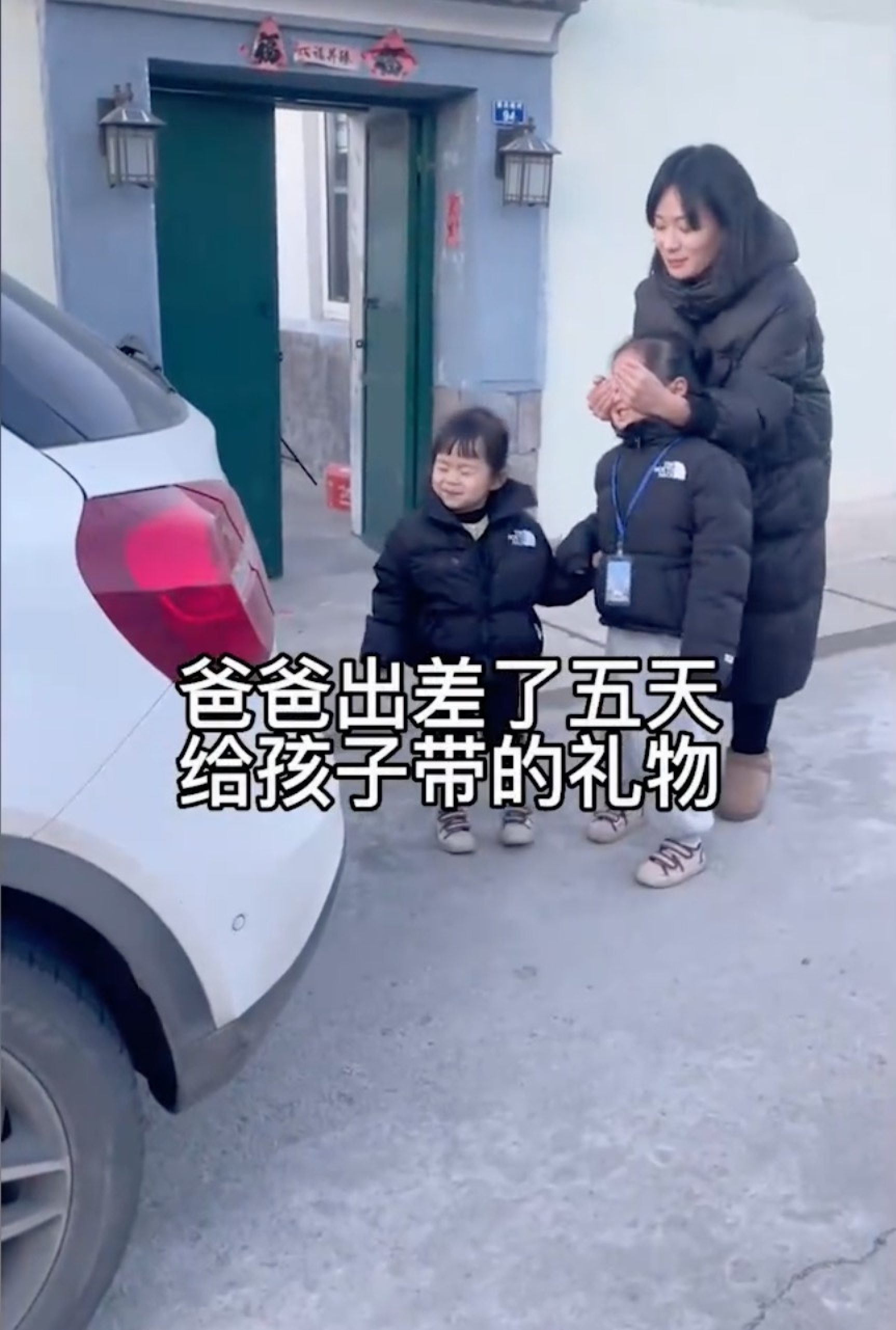 As she opened the boot, the father, who was lying down inside, emerged and waved hello to his daughters.
"Surprise," he said.
The girls were unable to hide their disappointment at not seeing any presents.
"What are you doing?" one of the girls asked.
She then began crying while her younger sister looked downcast.
"What's wrong?" the father asked.
"I don't want a father," the daughter in tears replied.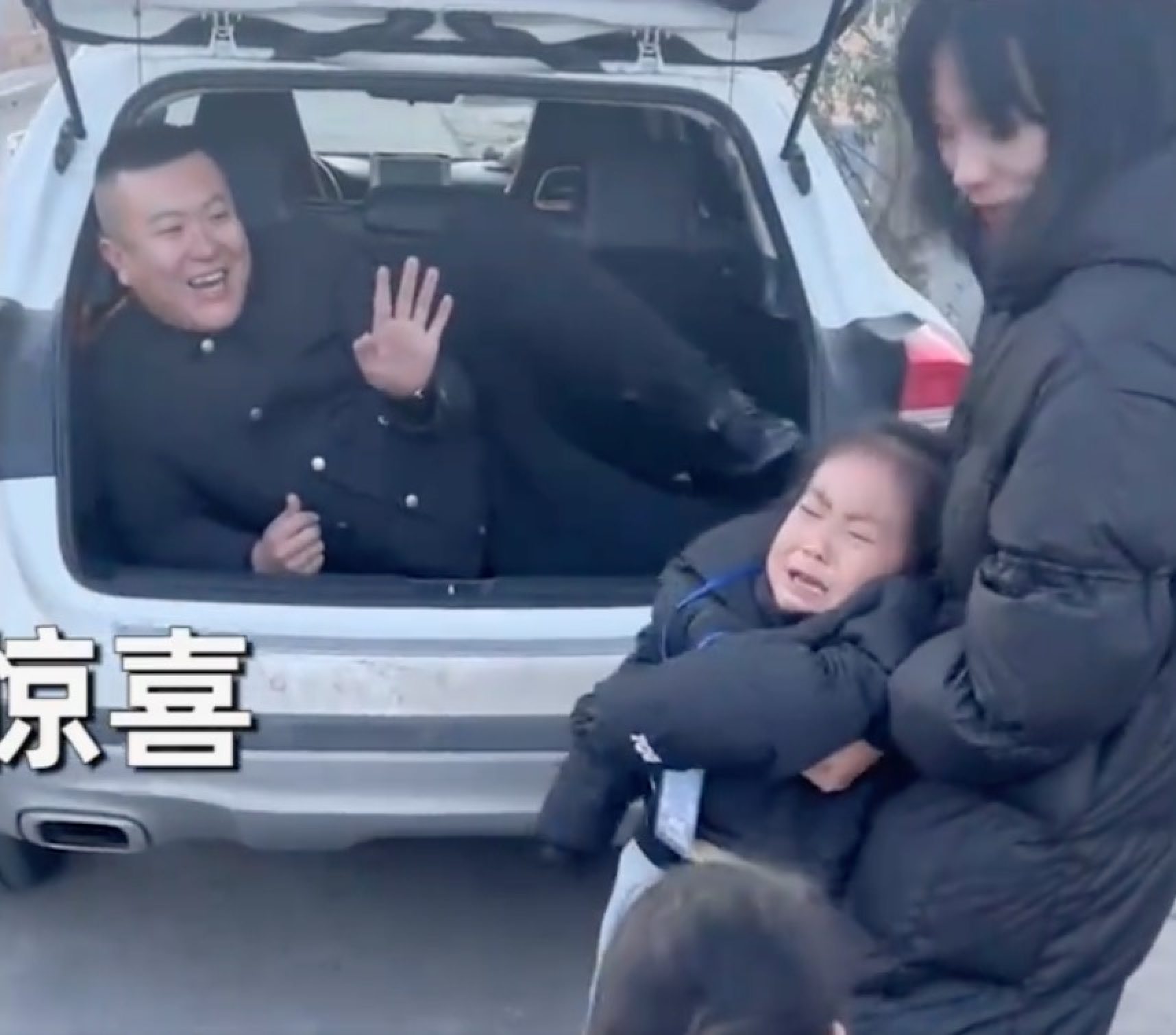 father was surprised by his daughters' reaction, telling them he was the surprise, but they were unconvinced. Photo: Baidu" width="1716″/>
"Father is a surprise," he said.
"Not at all," the daughter said.
The mother said that her husband had thought that sending himself as a gift to them would be the best present because they missed him while he was away for work.
The family's story has delighted millions on mainland social media.
One person said: "Haha, the father is overconfident about his place in the hearts of his daughters."
Another quipped: "He is wrong. He is a gift for his wife, not his daughters." – South China Morning Post
Related Posts